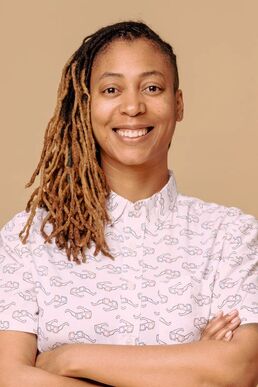 "Sharing your gifts with the world is your life's purpose." - Tiha P.Baker

I'm so honored that you have found my page!

In my journey through life, I received my bachelor of arts in Graphic Design and my masters in Instructional Design and Clinical Mental Health Counseling. For the past five years, I have been in a clinical counseling role helping people overcome anxiety and depression to experience the joy and aliveness within their lives.

I discovered early that art was how I expressed myself emotionally. It kept me grounded and focused throughout my entire life. I later understood how my artistic and creative gifts enhanced my intuition. I sought out many spiritual paths that led me down the road of connecting with the world around me, including the unseen. I soon learned that I had the intuitive gifts of sensing, hearing, seeing, and knowing. I've gradually learned that what I thought was a curse can be turned into my greatest passion. Opening myself up to helping others has facilitated deeper exploration and healing.

I blend spirituality and energy healing with personal development. I use an approach that looks at your strengths to help reach your goals in life. My goal is to creatively empower you for more growth and healing. Will you join me in creating more magic in your life?